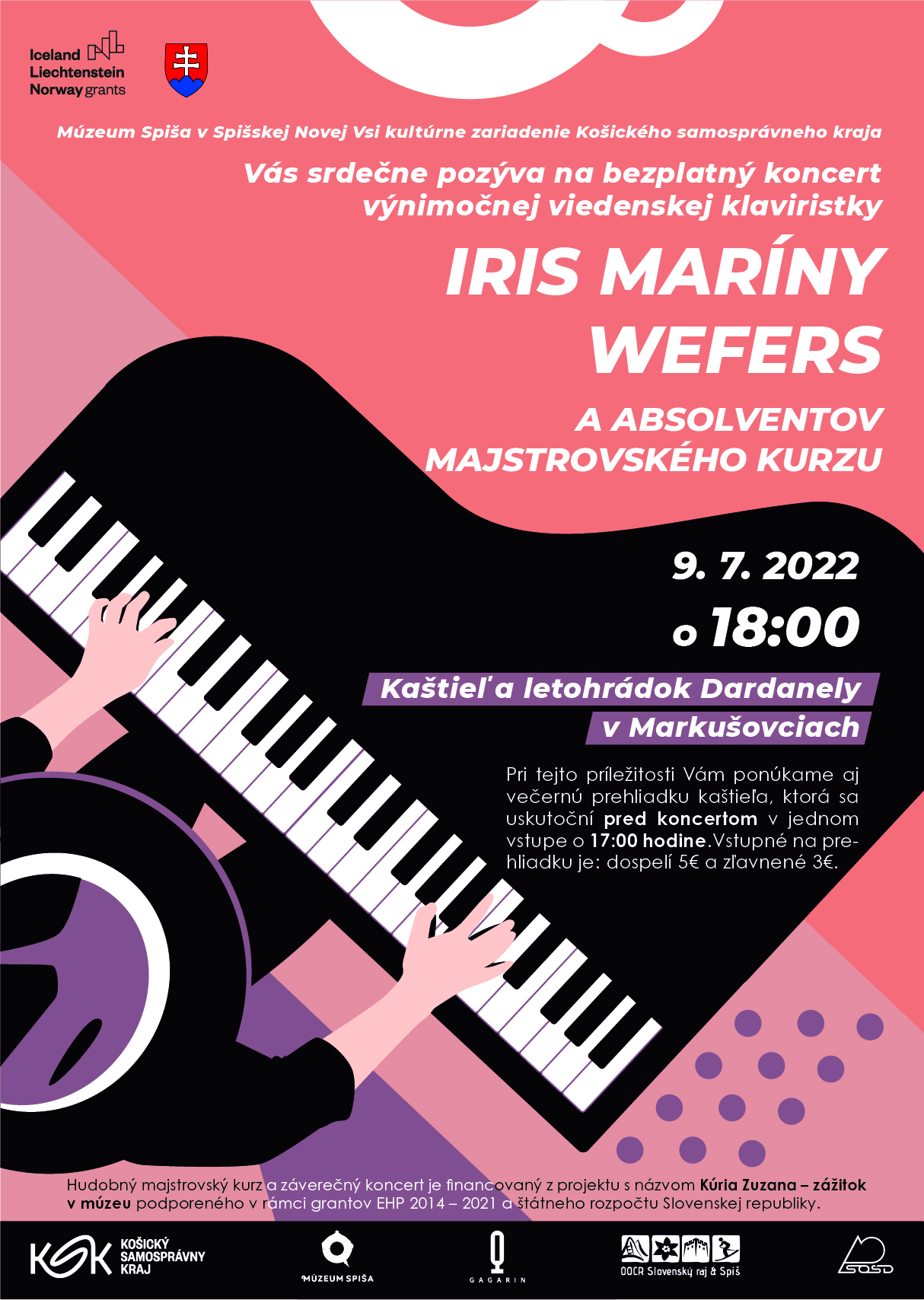 07/2022
The first holiday week at the museum was spent in the spirit of a musical master class led by the exceptional Vienna pianist IRIS MARÍNA WEFERS. Six art school students took part in the master class. The musical virtuoso led the students artistically, motivated, supported the development of skills and technique. Part of the course was preparation for the final concert of young musicians.
The concert took place in the breathtaking concert hall of Dardanelles Summer Palace. The artistic experience, which was provided by the musical virtuoso with the graduates of the course, was enhanced even more by the perfect acoustics of the hall. The concert, including the course, exceeded the expectations of the participants and also the visitors.
We look forward to further artistic experiences from the upcoming year of the course. We believe that this course will become a tradition.